WASP 60100 HDP
メーカー : WASP
造形方式 : FGFMore
主な使用材料 : PPS, PEEK, etc.
材料の形状 : pellet
造形サイズ : Ø600 x 1000mm
価格 : Please contact us
カタログダウンロード
The WASP 60100 HDP enables 3D printing directly from pellets and features a high-temperature extruder to produce parts and products such as PPS and PEEK in Ø 600 x 1000 mm size. By enabling the retraction of the material from the nozzle, it prevents the material from flowing out and realizes stable modeling. It is suitable for prototyping, research, small-volume production, etc., and can be used in a wide range of fields, including medical institutions, manufacturing industries, educational institutions, art, furniture, etc. It is also ideal for recycling and SDGs initiatives.
Share
View full details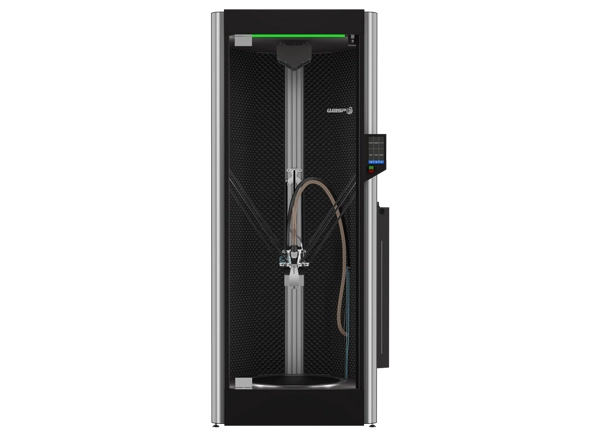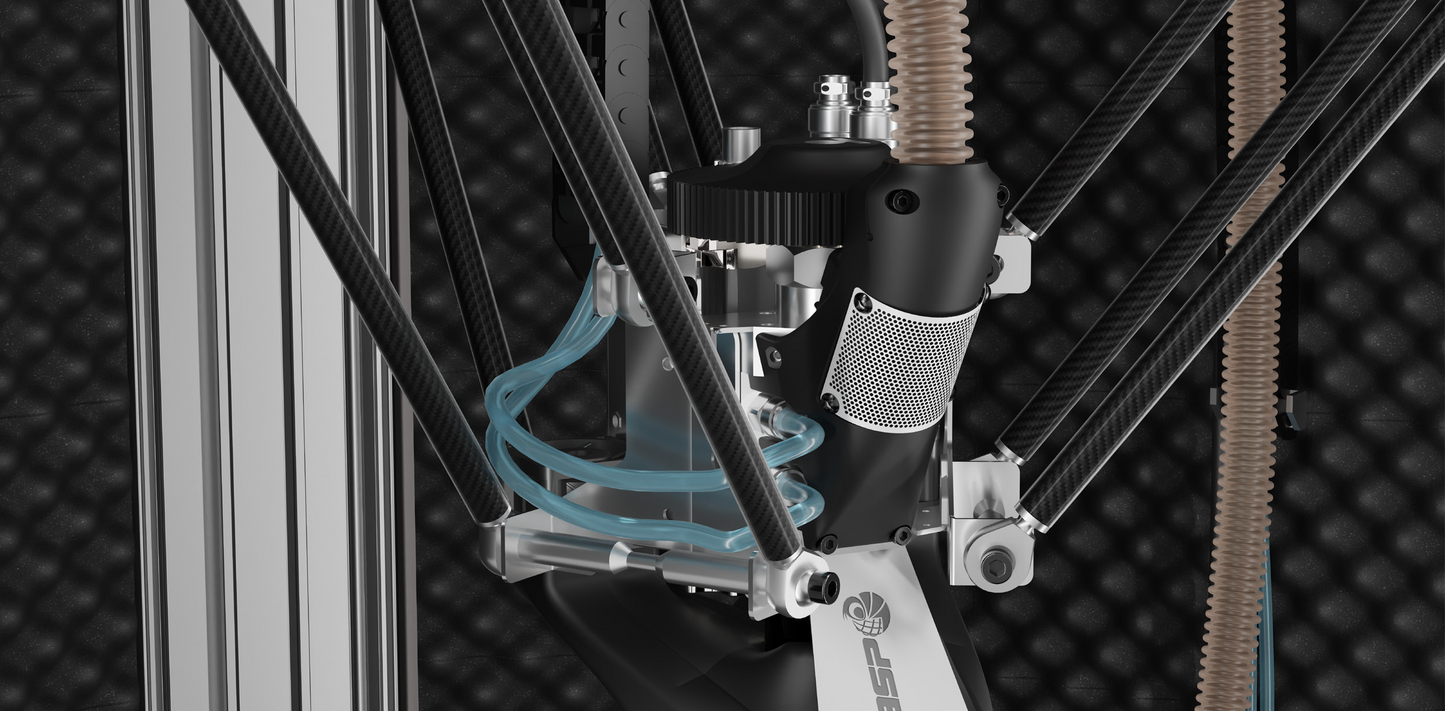 [Features of WASP 60100 HDP]
Compatible with super engineering plastic materials such as PPS and PEEK

Lightweight and minimal tool head for high build speeds

Heats the material in two stages, so it melts efficiently and achieves stable molding without air bubbles. ・Compared to filament, material cost can be reduced to 1/10 at maximum.

Materials that are already in circulation can also be used, so materials can be freely selected.

A sensor can be used to check the remaining amount of pellets, enabling non-stop modeling.

By enabling the retraction that pulls the material back from the nozzle, it is possible to prevent the material from flowing out.

With 3 heat guns around the print head, hot air of up to 250°C can be locally directed to the part, resulting in a uniform and excellent surface quality. It also leads to a reduction in energy consumption.

The "Vacuum Suction System" makes it easy to install and remove build plates made of materials suitable for the materials used.
製品名

WASP 60100 HDP

メーカー

WASP

国名

Italy

造形方式

FGFMore

本体サイズ

970 x 1100 x 2500mm

本体重量

250 kg

使用可能材料と形状

・PLA
・ABS
・PEEK
・PPS
・MIM
・Metals
・PET
・PLA wood
・ASA
・PLASMIX
・CIM cemarics
・100% recycled PLA

ノズル径

0.7 - 3mm

積層ピッチ

0.1-1.5mm

造形速度

-

電源

220/240V (110V compatible)

消費電力

800W

スライサーソフト

Simplify3D®

TDSダウンロード
Choosing a selection results in a full page refresh.
Opens in a new window.