M2+
メーカー : AON3D
造形方式 : FFFMore
主な使用材料 : PEEK, PEKK, etc.
材料の形状 : resin filament
造形サイズ : 450x450x565mm
価格 : Please contact us
カタログダウンロード
The M2+ is a high-temperature industrial 3D printer for producing high-strength, high-performance parts. It is compatible with thermoplastics and super engineering plastics, enabling faster production of large functional end parts with low air efficiency.
Share
View full details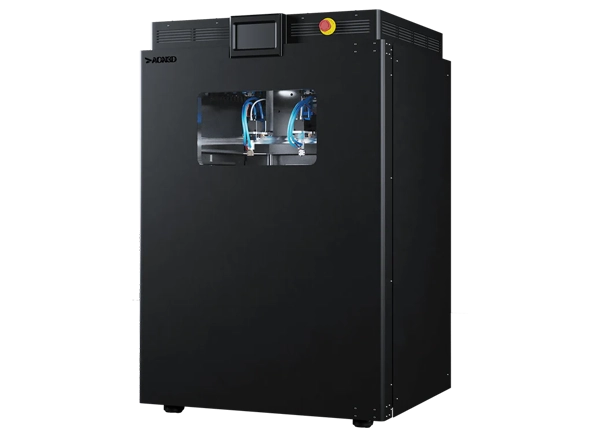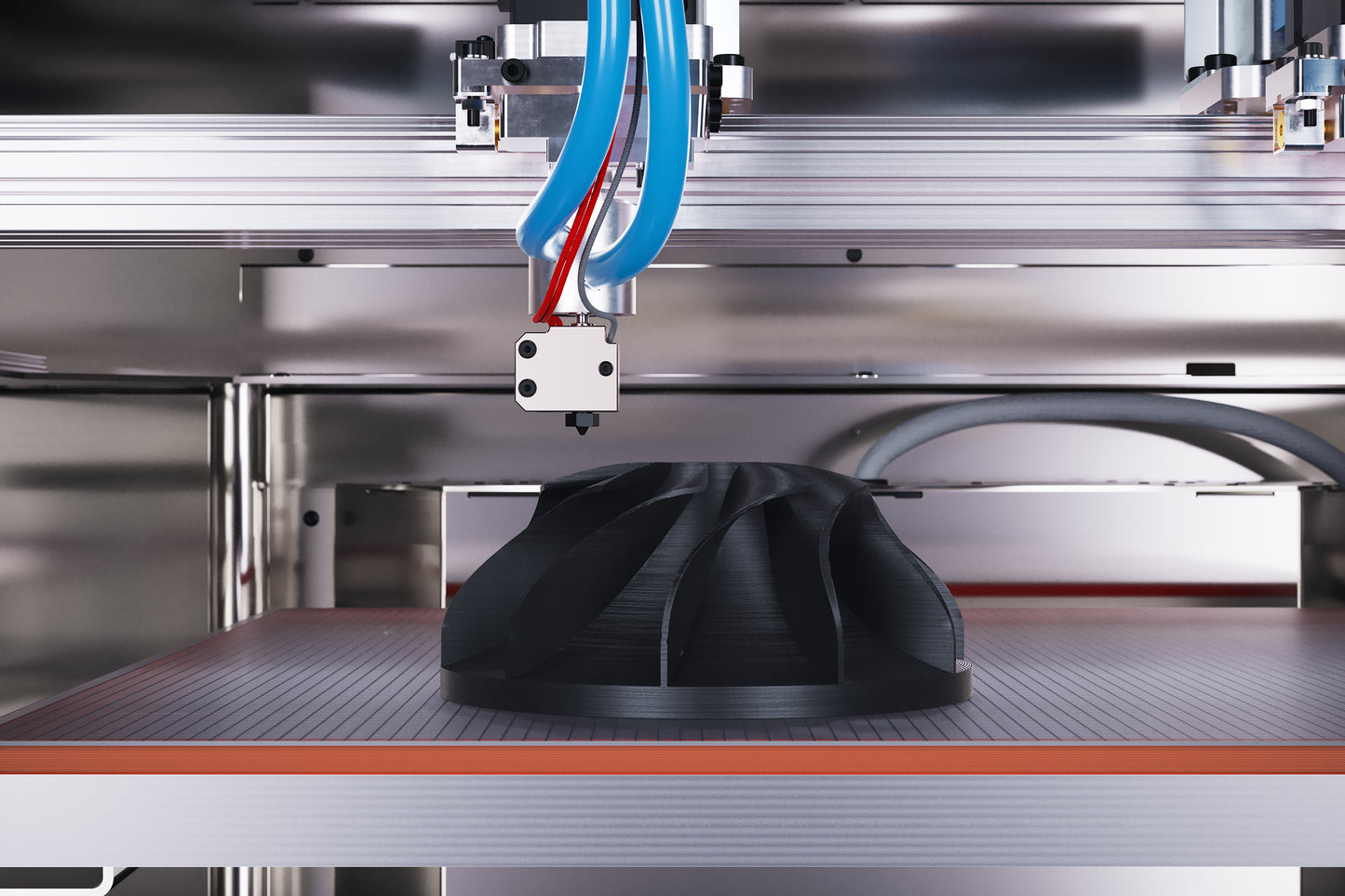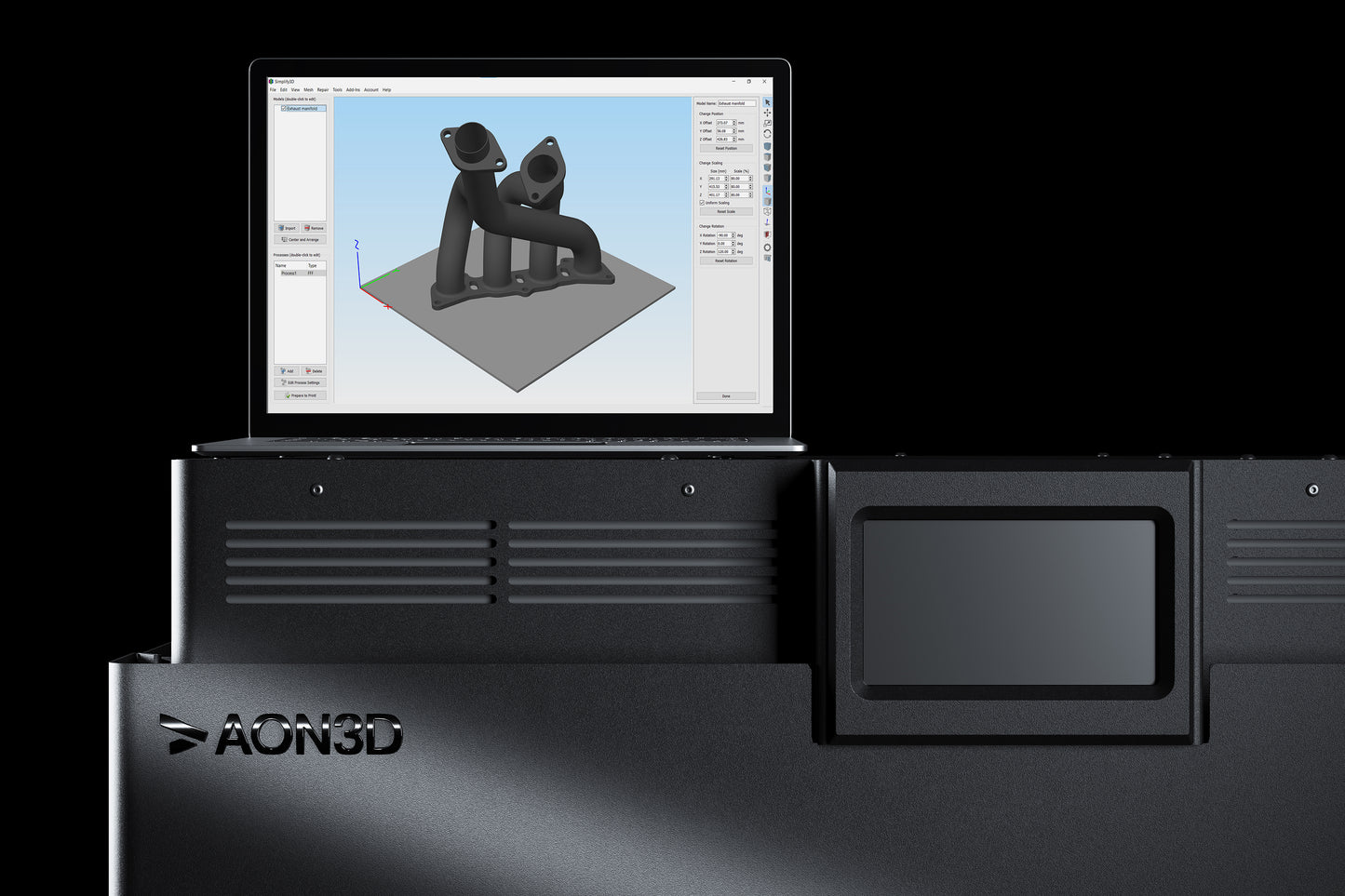 [Features of M2+]
Equipped with a high-temperature heating and cooling system, it can stably print super engineering plastic materials such as PEEK, PEKK, and Ultem™, which are mainly used in the aerospace industry, without compromising performance.

Adopts two independently operating heads, allowing simultaneous modeling with both heads

Because it is designed for industrial use, multiple parts can be printed at once, including large-sized models.
製品名

M2+

メーカー

AON3D

国名

Canada

造形方式

FFFMore

本体サイズ

955 x 1150 x 1450mm

本体重量

413 kg

使用可能材料と形状

・ABS
・ASA
・Nylon (PA 6, 6/66, 12)
・PAEK
・PC
・PEEK
・PEI (ULTEM™ 9085, 1010)
・PEKK
・PETG
・POM
・PP
・PPSU
・PSUs
・PVDF
・TPE
・TPU
・CF ABS
・CFPA
・CFPC
・CF PEEK
・CF PEI
・CF PEKK
・CF PETG
・CF PP
・ESD ABS
・ESD PA
・GF ABS
・GFPA
・GF PETG
・GF PP
・Aquasys® 120
・Aquasys® 180
・High Temp Support
・HIPS
・PEI Support
・PVA

ノズル径

0.2, 0.25, 0.3, 0.4, 0.6, 0.8, 1.0, 1.2mm

積層ピッチ

0.05mm - 0.5mm

造形速度

-

電源

208 - 230 VAC, 50/60 Hz, 24.5A, single phase

消費電力

-

スライサーソフト

Simplify3D®

TDSダウンロード